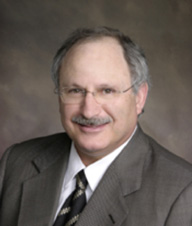 Bruce Roth is the founder and Executive Director of Daisy Alliance, a nonpartisan, nongovernmental organization that promotes peace and security through nonproliferation and disarmament of nuclear weapons and the rule of international law. He authored No Time To Kill, a holistic examination of the threat to civilization posed by weapons of mass destruction (WMD). Bruce has been a recurring guest on radio programs and gives presentations to various civic, academic, and religious groups on this topic.
Bruce is also president of Roth & Associates, Inc., an employee benefits brokerage and consulting firm in Atlanta. He holds numerous professional designations including CLU (Chartered Life Underwriter), ChFC (Chartered Financial Consultant), RHU (Registered Health Underwriter), and REBC (Registered Employee Benefit Consultant) and is a member of Mensa. He has presented continuing education lectures for attorneys, accountants, and trust officers on advanced insurance topics, and he has been published in an industry journal.
A native of Dallas, Texas, Bruce was a licensed amateur radio operator and an Eagle Scout as a youth. He graduated from the Georgia Institute of Technology in 1971 and received a Master of Science in Financial Services degree in 1980.
Bruce and his wife, Karen, live in Atlanta with their daughter, Natalie. His hobbies are collecting antique art and books, but his passions are opera, barbeque, and foreign policy. He currently serves on the Board of Directors of The Atlanta Opera.
Although Bruce's formal academic training and professional experience are in areas outside the scope of nuclear weapons, history, war, anthropology, psychology, law, and political science, his passion for this subject has inspired him to study these areas in order to find the answers to these questions:
Is mankind becoming less warlike or more warlike?

Why don't enlightened men control their aggressive tendency that leads to violence?

Why do people turn away from confronting these vital issues of WMDs, genocide, and terrorism?

Why have our methods of preventing war and maintaining peace failed to do so?

Why can't the UN preserve world order?

How can dictators and despots perpetrate inhumane acts and genocide without being brought swiftly to international justice?

If people do not have the legal right to resort to violence in order to protect their interests, why do nations have the right to use violence when protecting their national interests?

Can terrorism be fought without a war?

Why do civil wars rage within nations without international intervention?

Is there a more effective system of international justice?